RESOURCES:
My Transitional Care Plan during the COVID-19 Pandemic
The Behavioural Support Integrated Teams Collaborative, supported by the Behavioural Supports Ontario Provincial Coordinating Office and brainXchange, is pleased to release the final version of 'My Transitional Care Plan during the COVID-19 Pandemic' (MTCPC19). This care plan can be used to help communicate the needs, preferences and individualized strategies to optimize seamless care transitions for older adults presenting with, or at risk of, responsive behaviours/personal expressions during the COVID-19 pandemic. It can be used to support all types of transitions, including those from the community or hospital into long-term care or to other locations across sectors.

MTCPC19 promotes person and family-centred approaches that integrate the individual's personhood information and other critical details. Alongside the care plan itself, guidelines for its use are available, along with a completed example. All three documents are available for download in English & French at: https://brainxchange.ca/BSOBSIT
---
TELUS Mobility for Good For Seniors program. This program provides low-income seniors receiving income assistance with access to a free smart phone and a subsidized data plan.
Seniors receiving the Guaranteed Income Supplement (GIS) will be eligible for a:
· A free smartphone
· A $25/month plan that includes unlimited nationwide talk and text and 3GB of data
· Contract-free; seniors can cancel at any time without incurring additional fees
https://www.telus.com/en/about/seniors/application
Peer Support:
---
Ontario Caregiver Organization Ontario Caregiver Helpline:
1-833-416-2273 (CARE). Phone and Live Chat
The Ontario Caregiver Helpline provides caregivers with a one-stop resource for information and support. Whether you are looking for respite care in your area, a support group, information about financial supports available to caregivers, as well as help navigating the health and social service systems, the helpline is here to connect you to the resources you need.
The only resource of its kind in Ontario, the helpline is available to all caregivers – regardless of age, diagnosis or where they live. It provides 24/7 support because caregiving is not a 9-5 job. The Live Chat is also available 7am – 9pm (Mon – Fri).
The Ontario Caregiver Helpline is answered by professional Community Resource Specialists in English and French. Helpline representatives have been trained by caregivers to understand the unique needs of caregivers. They provide information, assessment and referral to connect people to community services based on their individual needs and preferences while considering the eligibility criteria of Ontario's community programs and services.
All staff are trained in crisis calls, and legal requirements such as 'Duty to Report.'
---
TALK2NICE… http://www.nicenet.ca/talk2nice
Check this incredible website out. One can scroll to the calendar and arrange a date and time of when you would like to be called and also determine the length of time of the phone call. Free over the phone, friendly outreach and brief counselling services for older adults and persons with disabilities.
Our exceptional team of social workers and social work students are here to support you. Call Us Toll Free. 1 (844) 529-7292
http://www.nicenet.ca/talk2nice
---
The Joy4All Project is a Canadian-based hotline for seniors and others who are feeling the effects of social isolation to call and listen to pre-recorded jokes, stories, or uplifting messages. If you know of someone or could use an uplifting message yourself, feel free to give their hotline a call at 1-877-569-4255 or visit their website at www.joy4all.ca. And, if you know of a good joke or would like to spread some joy of your own, you can send in your message(s) to joy4allproject@gmail.com/.
---
Family Support and Action Line
The Ministry of Long-Term Care has launched a resource for residents' families. Families of residents in long-term care can now call the 'Family Support and Action Line.' This line is available to LTC families, staff, residents, and the general public to call to receive information or raise concerns during #COVID19.
Call 1-866-434-0144 8:30 AM- 7PM, 7 days a week.
Article: How to help seniors feel less isolated during the pandemic
https://www.folio.ca/how-to-help-seniors-feel-less-isolated-during-the-covid-19-pandemic/

Report: Protecting the elderly in long-term care facilities from the risks of COVID-19
https://eurekalert.org/pub_releases/2020-04/tfg-pte040720.php
---
Free Counselling, Resources & Professional Support Services
Whether you are feeling stressed or sad, dealing with substance use, or interested in learning how to maintain your mental health, you are encouraged to explore the free resources, tools, and professional support services available as part of the Wellness Together Canada program.
Visit wellnesstogether.ca or call 1-866-585-0445
Funded by Health Canada, Wellness Together Canada is available in both English and French as an online portal/website and can be accessed at wellnesstogether.ca. It can also be accessed by phone.
---
Tips and Tools: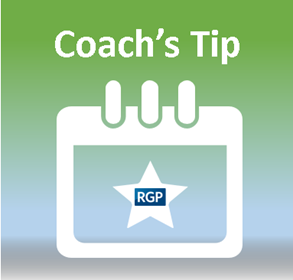 How to prepare for conversations about COVID-19 vaccination
Many, but not all, older adults and those who care for them are ready for and eagerly awaiting their turn for a COVID-19 vaccine. For those who are hesitant to roll up their sleeves, the clinician's role as a care partner is vitally important in the decision-making process.
Do you have clear, evidence-based answers ready for questions like:
1. Does the vaccine contain mercury, aluminum or food allergens?
2. Why should I get the vaccine instead of taking my chances with the virus?
3. Is the risk of getting side effects from the vaccine high?
Ready-to-use answers to these and other common COVID-19 vaccine questions can be found in the PGLO's new Facts and Fiction: COVID-19 mRNA vaccinations slide deck for clinicians. A video of these slides presented by Dr. Kevin Young, PGLO Co-Medical Director (Geriatric Medicine) and Physician Lead, North Simcoe Muskoka Specialized Geriatric Services, and a tip sheet for addressing vaccine hesitancy are also available
---
Guide to Virtual Creative Engagement for Older Adults (VCE Guide) developed by Simonne Cumberbatch – Community Behaviour Support Outreach Clinician at TC-LHIN BSSP, at Baycrest Health Sciences and Melissa Tafler – Arts-Based Learning Specialist, CLRI in collaboration with the Centre for Learning Research & Innovation (CLRI).
The Guide to Virtual Creative Engagement for Older Adults (VCE Guide) can help Long Term Care (LTC) teams address the under-stimulation and loneliness felt by residents arising from pandemic restrictions. The VCE Guide features a curated list of free virtual services appropriate for residents with various health conditions and ability levels.
While the tool was designed with focus on LTC environment it can be applied in a variety of settings including acute care and community. LTC Recreational therapists, social workers, nurses, and other team partners, may find the VCE Guide useful for choosing appropriate recreation activities for their clients. BSO Leads, LTC-BSOTs, GMHOTs and other behavioural support teams can use this tool in multiple settings to support care plan creation when addressing responsive behaviours triggered by isolation, lack of stimulation and restlessness.
Tool features:
➢ Summaries of each service and the easiest way to access them
➢ Tips and recommendations to encourage resident engagement
➢ Guidance around the most appropriate service for each resident's abilities and interests
➢ Ten categories of engagement activities
Download the VCE Guide through this link
---
The SCALE Program: Support for Caregiver Awareness, Learning & Empowerment
by The Ontario Caregiver Organization
Registration through Event Brite is here.
As a completely flexible program designed to meet your unique needs and schedule as a caregiver, the SCALE Program (Supporting Caregiver Awareness, Learning and Empowerment) aims to empower you with practical information and skills to enhance self-awareness with a focus on your own needs and well-being. The program consists of:
a series of six weekly webinars
online group coaching
one-on-one, individualized telephone counselling.
You can register for all or just one of the components of the program. As Caregivers, we understand that flexibility is key!
SCALE Program Webinars
The SCALE Program webinars were designed to focus on a series of subjects that are applicable to new or experienced caregivers positioning you and your well-being at the centre of the sessions.
Virtual Visits Toolkit
A toolkit for long-term care or retirement residence teams to set up video calls between residents and loved ones.
The Ontario Caregiver Organization (OCO)
The information on COVID-19 is evolving day to day. If you're a caregiver, you may want to ensure you have a plan in place should you or your family member, partner, friend or neighbour need to self-quarantine or become ill. This includes speaking with your family doctor and other physicians as well as homecare providers. This is an excellent resource for caregivers. It is well laid out with useful tips and strategies, short videos, and government resources
Caregiver Mental Health During COVID-19Outbreak
How Technology Can Support Caregivers During COVID-19
Source: Ontario Caregiver Organization
34 Things to Do at Home During COVID-19
· This very useful site is recommended by Alzheimer Scotland. Not only does it give great ideas for activities in the home it gives many links for sites that provide films, free books, exercise programs, gardening tips, virtual tours, arts and culture, and online courses.
https://www.londontheatre1.com/theatre-news/coronavirus-20-things-to-do-at-home-during-lockdown/
Choose to Move Program
Active Aging Society
COVID-19 Mobility resources to support the care of older adults with frailty
Self-isolation:Guide for Caregivers, Household Members, and Close Contacts – COVID-19
https://www.publichealthontario.ca/en/diseases-and-conditions/infectious-diseases/respiratory-diseases/novel-coronavirus/public-resources
A fact sheet with guidance on self-isolation for caregivers, household members,and close contacts.
Available in English and other languages (Chinese, Farsi, Italian, Korean, Spanish,Tagalog)
This link will also have other relevant resources such as information on self-monitoring, masks, hand washing, cleaning, physical distancing, etc.
Target audience is caregivers, family members
Source: (Public Health Ontario)
---
Reports:
Cannabis and Older Adults: Know the Facts
Behavioural Supports ON
Released March 2021
COVID-19 Vaccines- What Older Canadians Need to Know
National Institute on Ageing, Toronto
Released March 2021
Government of Canada: Corona Virus disease questions answered
About COVID-19
Symptoms and treatment
Prevention and risks
Travel restrictions and exemptions
Canada's response
Being prepared
Reference:https://www.canada.ca/en/public-health/services/diseases/coronavirus-disease-covid-19.html