Living Well with Dementia – Creating Dialogues of Resilience: Oct 15-16, 2023
Join people living with dementia and care partners to share and learn about:
Living with hope amidst dementia
Challenging stigma
Connecting with others
Featuring keynote speakers Myrna Norman (Advocate) and Rebekah Churchyard (of Green Care Farms). Scroll down to see our agenda below!
Myrna Norman lives with her husband in Maple Ridge, British Columbia. When Myrna was diagnosed with frontotemporal dementia 14 years ago, Myrna began to educate herself about dementia. Since then, Myrna has become a prominent advocate for people living with dementia. She has written a book called "Dementia Strategies, Tips and Personal Stories" for people living with Dementia and others and a children's book called "My Nana". She is involved in many different dementia projects, research projects, and initiatives. She was featured on several Dementia Dialogues Podcasts over the last few years.
Rebekah Churchyard, BA, BSW, MSW, RSW, PMP is a Social Worker, Project Manager and Psychotherapist. Rebekah currently works as a Mental Health Care Coordinator in Specialized Geriatric Services with Home and Community Care Support Services Waterloo Wellington. Prior to this, while living in Toronto and working as a Project Manager for The Neighbourhood Group, Rebekah gained extensive volunteer experience in charitable board governance and in municipal policy. She served as acting President and Vice-President with the Toronto Council on Aging Board of Directors and as an Accountability Table member with the City of Toronto's Seniors Strategy. In 2020 she relocated from Toronto back to Kitchener-Waterloo on a mission to start Green Care Farms Inc. As a tribute to her grandparents, Rebekah founded Green Care Farms Inc. in 2021 (located in Halton Hills/Milton, Ontario). Her work as CEO of Green Care Farms delivers the first ever nature-based program in Canada for people with dementia on an operational farm.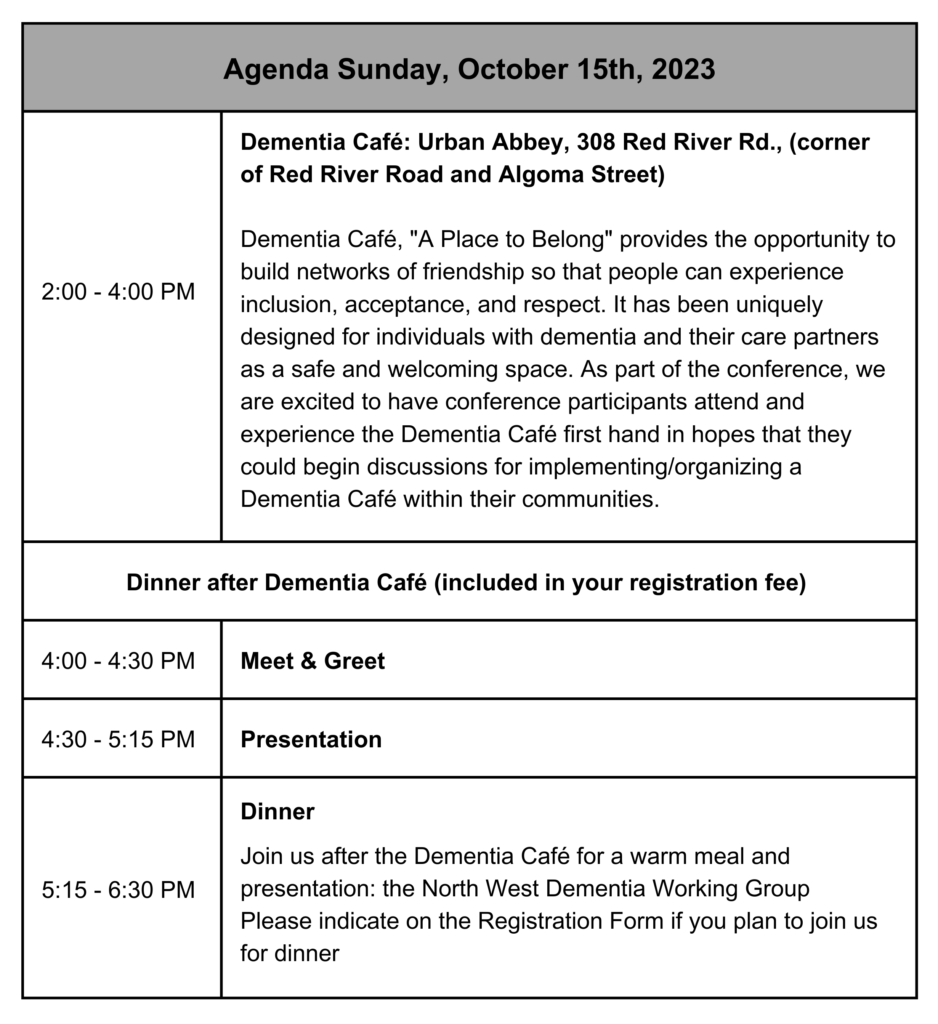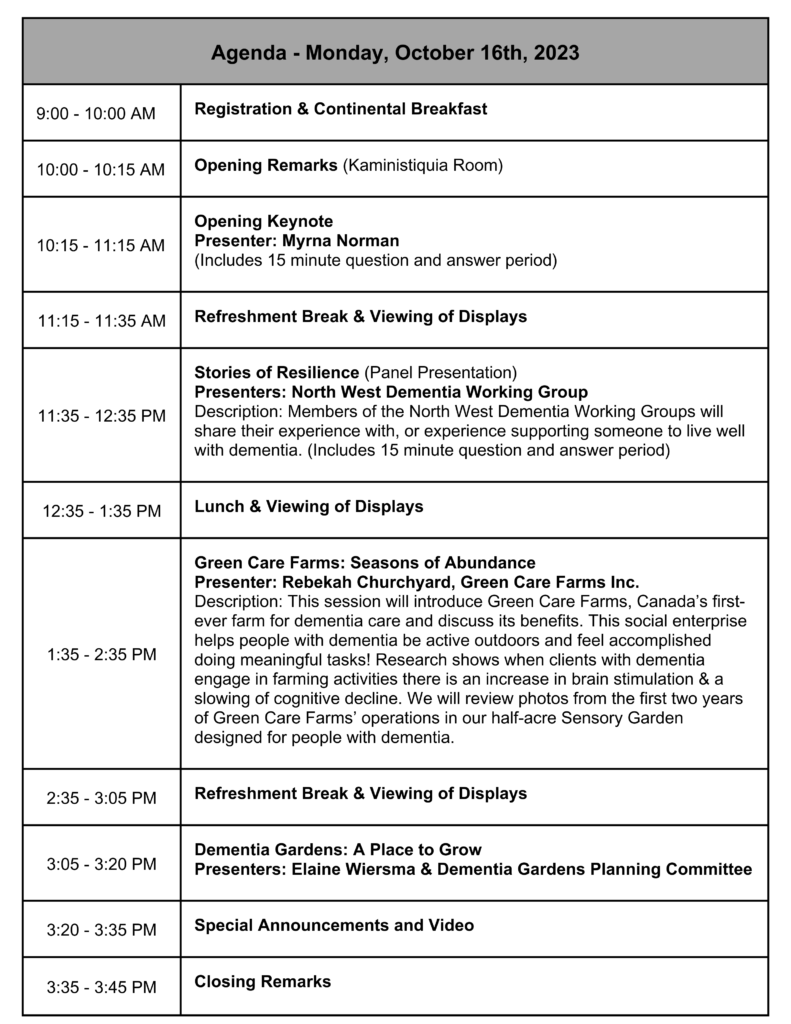 Registration fees apply to help supplement food costs.
$25 – Community Members (people living with dementia and care partners) Please contact us about a fee waiver for those in need.
$100 + HST – Health Care Professional
$175 + HST – Vendor Booths (includes a vendor table and registration for one Health Care Professional)